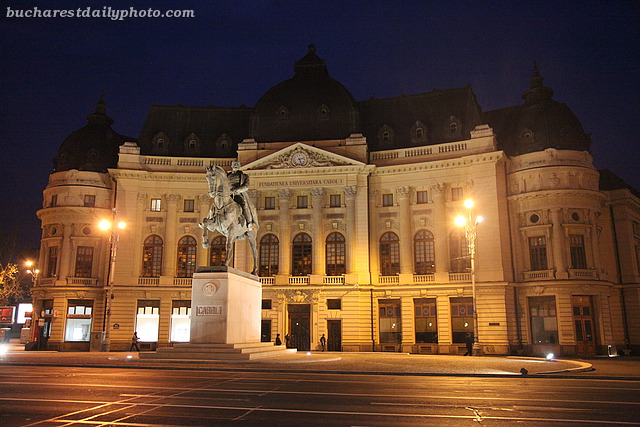 Versiune în română
For today we have two more shots of the statue of the king, this time taken at night.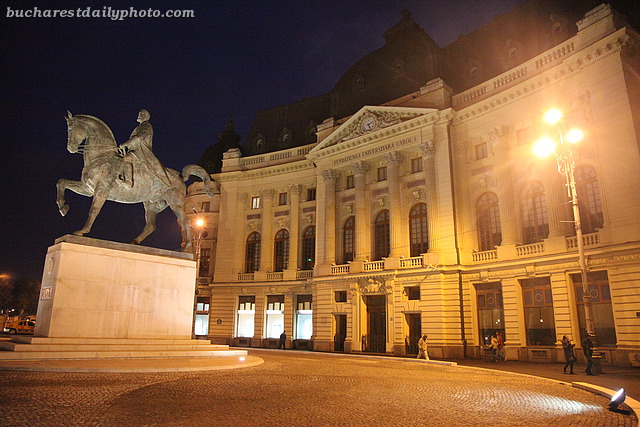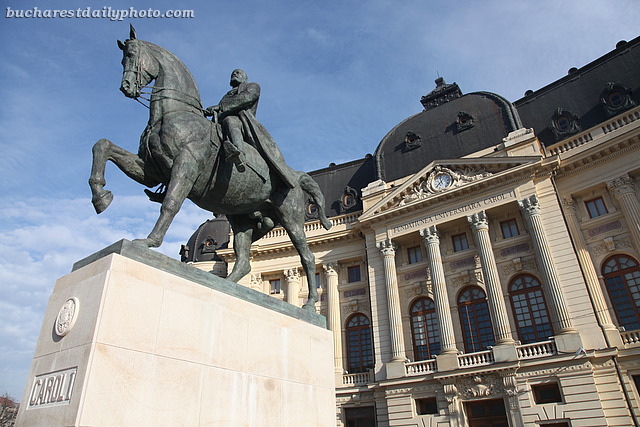 Versiune în română
When talking about Revolution Square back in May, I mentioned that prior to 1948 the square also hosted an equestrian statue of King Carol I of Romania. The statue was created in 1939 by the sculptor Ivan Meštrović and destroyed by the communists when they took power in 1948. In 2005 the City Hall decided to recreate the statue and sculptor Florin Codre was assigned to do the work. As of December 6th the king is officially back, mounted on his horse on his old spot in front of the Central University Library.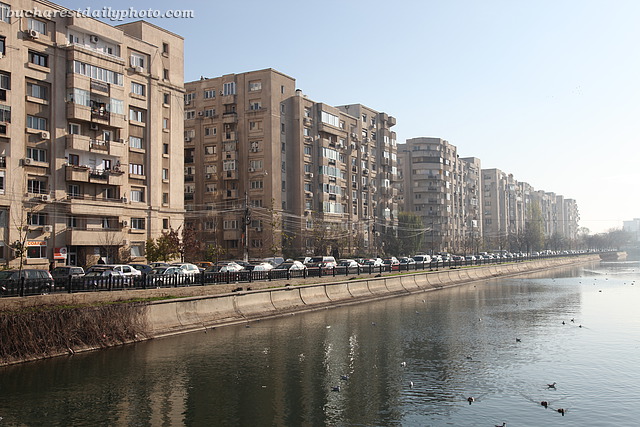 Versiune în română
The last two days have brough blue skies and relatively warm weather for beginning of December. You could think spring is about to come.