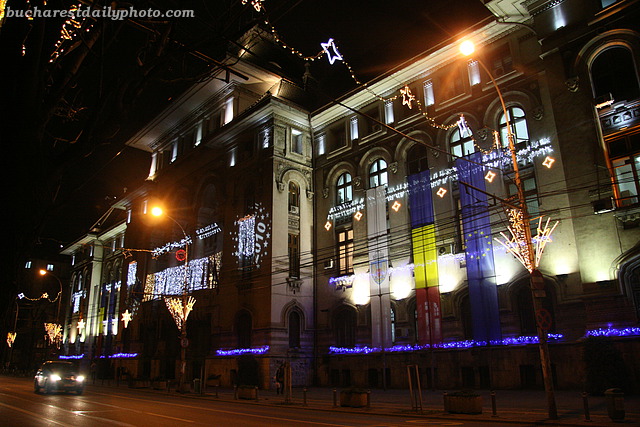 Versiune în română
This evening I took a stroll downtown to check out this year's Christmas decoration. I snapped quite a few pictures and this presented me with a problem: I couldn't decide which photo I like best. For this reason for today Bucharest daily photo will transform in Bucharest daily photos. I might also "bore" you with this theme for the next two or three days (maybe). Today's photos were taken in and around Cişmigiu Park. The park was full of people curious to check out the decorations. Everybody was snapping pictures so this time I wasn't the only one carrying a camera. The photo above is Bucharest's City Hall located right across from Cişmigiu Park.
The entrance to the park: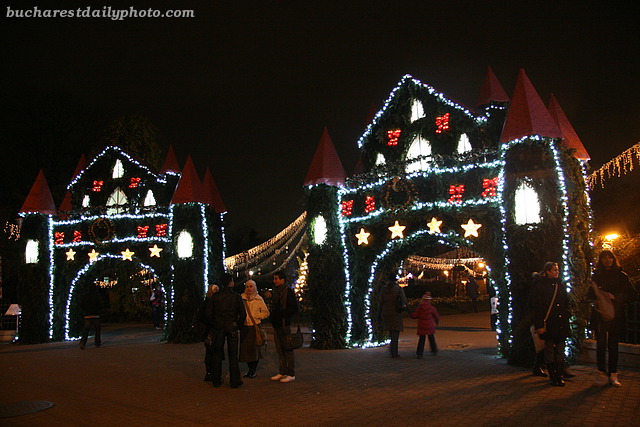 The Christmas tree: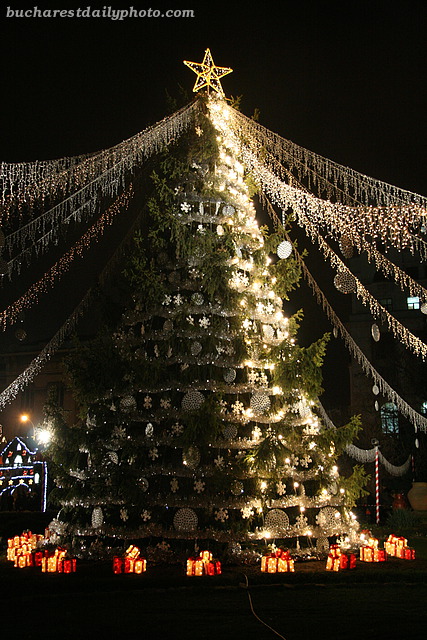 The gazebo: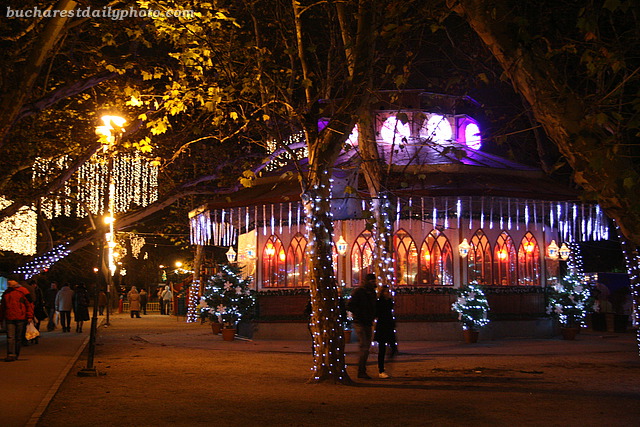 The last two photos are showing customs that are not traditional Romanian, but were imported from Western Europe in the last years: the nativity scene and the Christmas market.